Acupuncture in Jacksonville, Florida – Licensed Acupuncturist Dr. Tian Providing Acupuncture, Herbs, Fire-Cupping and more!
North East Florida's Highest Rated Acupuncturist Physician & Herbal medicine practitioner' Dr. Tian M.D. Acupuncturist, acupressure, fire-cupping, traditional Chinese medicine clinic in Jacksonville, Florida.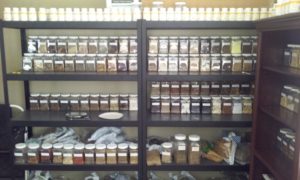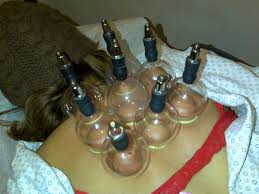 – 
Call & Schedule Your Appointment  +1 (904) 294-4930
Dr. Jinsong Tian's current promotion price list: 1st visit, consultation only (around half hour): $20
1st visit, consultation only (around half hour): $20
1st visit, consultation with treatment (around 1.5 hours): $120
Visit, consultation with treatment (around 1 hour): $100
Please note: We only accept cash or check payments
Treatments may include acupuncture, herbs, Tuina, moxibustion, cupping, Guasha, food therapy, exercise planning, Qigong, Taichi. (The doctor will choose the treatment modality based on the patient's condition)
Treating Patients With
Headaches, Migraine
Neck and shoulder pain, Back pain
Joints pain
Fibromyalgia
Gout
Rheumatoid arthritis, Osteoarthritis
Tennis elbow, Frozen shoulder
Hip joint degeneration
Asthma, Bronchitis, COPD
Angina
High blood pressure.
Irritable bowel syndrome
Ulcerative colitis
hemorrhoids
Peptic ulcer, Gastritis, Diverticulitis.
Benign prostate hyperplasia
Impotence, Premature ejaculation
Infertility, Endometriosis
PMT or PMS, Menopause
Hyper or Hypothyroidism
Diabetes
Recovery after stroke.
Trapped nerve
Any peripheral nerve damage
Multiple sclerosis
Insomnia
Psoriasis, Eczema, Acne
Shingles
Post viral fatigue syndrome
Autoimmune diseases.
Losing weight
Stop smoking.
Dr. Jinsong Tian, Doctor of Oriental Medicine, in Jacksonville, Florida had his original TCM (Traditional Chinese Medicine) training for 5 years at Shandong University of (TCM) in China and has been working as a TCM doctor for over 20 years since, including 8 years in the United Kingdom completed two more years of training at Florida College of Integrative Medicine. His Florida acupuncture license number is: AP3102
Acupuncture in conjunction with traditional Chinese medicine is a time-tested treatment method for hundreds of diseases, ailments, and pains; Serving Jacksonville, Florida.
Dr. Tian brings over 21 years of international TCM  experience including Acupuncture therapy / Fire Cupping / Herbal medicine modality to his Jacksonville, Florida clinic.
Make acupuncture your choice in holistic health. Dr. Tian's acupuncture office is located in Southside, Jacksonville.
How Big Are The Needles

The Human Body has over 700 pressure points.

Every pressure point has a unique function for the last eighteen years Dr. Tian has benefited the lives of patients, in China the UK & US where he applied his medicine to improve the lives of hundreds.
The most common and flexible treatments include traditional acupuncture which will promote, sedate, or otherwise regulate the circulation of blood flow as well as stimulate the central nervous system to invigorate a clearer flow throughout the body for our patients. Acupuncture is never to be practiced without a degree in the study of integrated medicine or TCM and practical training. The process of acupuncture begins by identifying each blocked pressure point correctly and then gentle insertion with a fine needle on the exact depth, depending on the point. – Patients also report immediate lessening to chronic pains and discomfort with a single appointment, along with complete reductions or eliminations of such pain with monthly treatments.  Acupuncture when combined with traditional Chinese Herbal Medicine and proper Diet and Nutrition,  can accelerate the healing process.

The World Health Organization (WHO) and the National Institute of Health (NIH) Fully acknowledge Acupuncture & Chinese medicine for SAFE and effective in treating a wide range of health concerns.


Clinic Hours –  Schedule Your Appointment Now (904) 294-4930 Calls can be answered till 10 P.M

Maps and Directions


Serving patients in greater Jacksonville, Clay County Duval County & St. Augustine Counties.
Amelia Village | Argyle | Arlington | Atlantic Beach | Baldwin | Baymeadows | Blanding | Bryceville | Callahan | Cecil Field | Dinsmore | Fleming Island | Fruit Cove | Gateway | Glen | Green Cove Springs | Grove | Hammock | Hilliard | Jacksonville – Downtown | Jacksonville Beach | Jacksonville Naval Air Station | Julington Creek | Mandarin | Mayport | Middleburg | Moncrief | Neptune Beach | Orange Park | Ponte Vedra Beach | Riverside | Southside | St. Augustine | St. Johns County | Switzerland | Tidewater | Union | Whitehouse | Yulee


Hours of Operation

9.30 A.M – 8:00 P.M >Mon
9.30 A.M – 8:00 P.M >Tues
9.30 A.M – 8:00 P.M > Wed
9.30 A.M – 8:00 P.M >Thurs
9.30 A.M – 8:00 P.M >Fri
Closed >Sat
9.30 A.M – 8:00 P.M >Sun


AcupunctureHerbs & MedicineFAQsContact Us